Awesome ways to Celebrate Father's Day on Anna Maria Island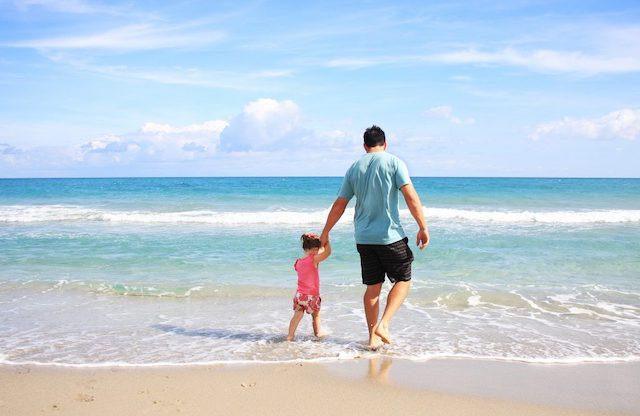 To celebrate Father's Day on June 16th – yep, THIS Sunday – The one thing most dads want is to spend time with their kids. This Father's Day, forgo traditional gifts and give him a keepsake he will always remember. Make June 16th all about fun experiences and quality time together.
Here are a few things to do with Dad while vacationing on Anna Maria Island …
Take a Segway Tour: Fun for the whole family, you can enjoy a guided tour.
Rent Bikes, Scooters or Golf Carts:
What a fun way to explore the Island. Pick your riding style and enjoy your tour. Any of these rentals are such a fun way to explore the island. Rent them for the half day, day, or even the week. Don't forget to stop along the way and treat Dad to some ice cream

Parasailing: A great way to experience the breathtaking beauty of Anna Maria Island. Parasailing is truly a once in a lifetime experience and a wonderful way to celebrate with Dad.

Kayak or Paddle Board: Choose from single and tandem kayaks and stand up paddle boards. Consider an Eco Paddle Tours, they are also available.
Jet-ski: Jet skis offer the thrill of flying across the water and allow you to see unique views of Anna Maria Island. You will get the chance to see all kinds of aquatic wildlife exploring the Gulf of Mexico or Intra-coastal waterway.

Guided Boat Tour:
Eco Tours, Boat Tours, Nature & Wildlife Tours, Private Tours, Dolphin and Whale Watching…so many choices, might be best to let Dad pick

Rent a Boat: Considering a boat rental? Be your own captain and rent a pontoon boat for a half day or full day rental. It's such a fun way to explore the waters of Anna Maria on your own with family and friends. Captains and private charters are also available.
Sunset Cruise: Any evening is a good evening for a beautiful sunset cruise aboard one of Anna Maria's lovely tour boats like the Anna Maria Explorer or Island Pearl.
Aircraft Flying: See the beauty of the Island from the sky. Take a ride on the amazing Light Sport Aircraft flying along the beaches of Anna Maria. Book Dad's flight today.

Fishing Charter: Book your fishing trip for renowned Anna Maria Island charter fishing and cruise along the local waters with an experienced captain.
Not only will you receive excellent service and be well taken care off, Book a Little Sunshine will make it an experience you will never forget. Make sure you tell them you're staying with
Anna Maria Island Condo Rentals
to receive a discounted rate.
Call 941-524-4275 for more information or book online.
Treat Dad to Ice Cream: Before or after your adventure or an after dinner treat. Do you know the best Ice Cream place on the island? Island Scoops at 103 Gulf Drive North, Bradenton Beach. You really must try it, we guarantee Dad will thank you.
Take Dad out to dinner: As the old saying goes, the way to a man's heart is through his stomach. Is that really true? I think so … good food creates memories, makes the heart grow fonder, and makes for good dinner table conversations. Treat Dad on Father's Day at any of the fine restaurants Anna Maria Island offers.
Here are a few of our favourites that we're sure Dad will like too —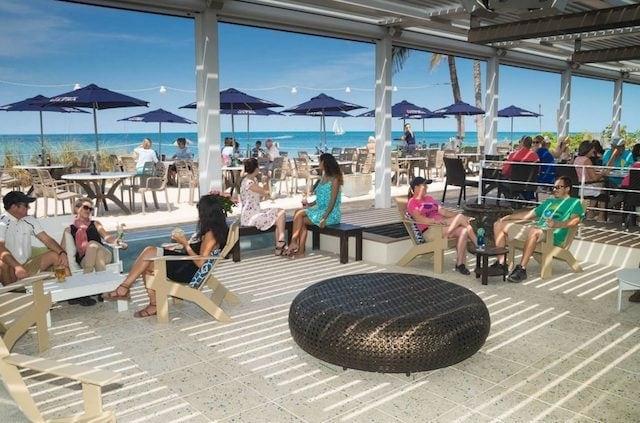 The Beach House is a world-class restaurant is just a few minute walk from Anna Maria Island Condo Rentals located directly on the beach. You will find waterfront dining with a laid-back casual atmosphere featuring air-conditioned indoor seating as well as climate friendly outdoor seating. Serving superb, fresh seafood as well as other fabulous entrees the Beach House is a top choice when dining on Bradenton Beach. If you are planning dinner at this gulf-front restaurant you will have the perfect spot to watch a beautiful Anna Maria Island sunset.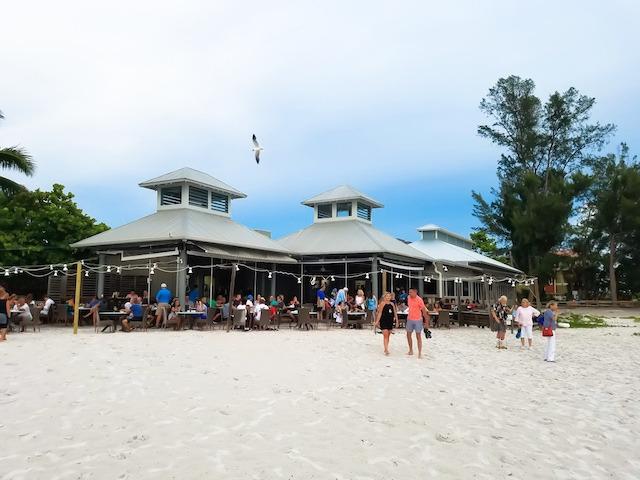 Inside and outside dining, literally yards from the water. Enjoy being seated around a table with your feet in the sand while your food is being prepared creatively and with a wait staff that's friendly and prompt. Sound inviting? If you are looking for a truly locally sourced dining experience we recommend the Sandbar restaurant. Goods grown in their own farm, serving fish fresh from the docks at Cortez and they make their own breads. Their menu features picked and plated produce, locally grown clams and locally grown fruits and vegetables.
If you are looking to start Dad's day with brunch? Sunday brunch will be served starting at 10:00 am at the Sandbar.
Dinner will be served at both the Beach House and the Sandbar.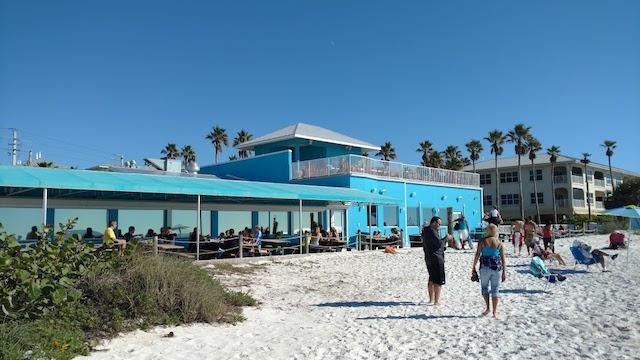 The Moose is calling all Fathers! The Anna Maria Island Moose invites you to visit on Sunday June 16th where you can relax inside or kick back and enjoy some sunshine on their outdoor patio or rooftop terrace. And, Dad will receive a drink on them!
The Moose Lodge has special craft beer taps…maybe 10 on tap…I think that's more than any other Island establishment?!
The Moose Lodge
110 Gulf Dr. South
Bradenton Beach, Fl. 34217
941-778-4110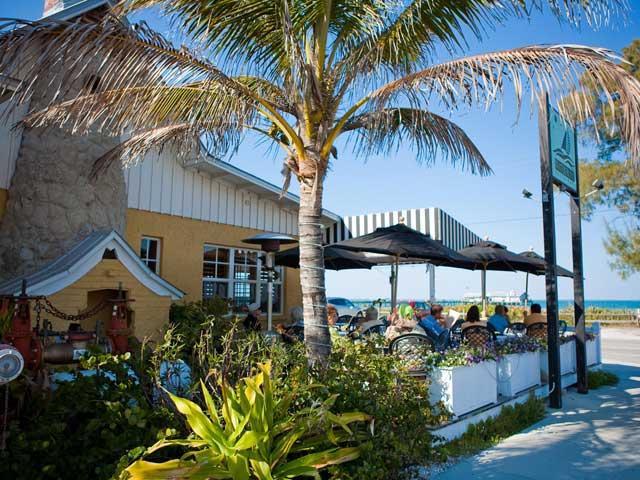 Anna Maria's waterfront casual dining restaurant with a touch of class. It's slightly higher end than most places in the area, but we think it's worth it. You can sit outside and enjoy the waterfront gulf view, be seated inside, or on the back patio. Reservations are accepted for inside dining. Patio seating is first come first serve. We recommend their fish tacos, fresh Snapper and the Grouper is fabulous. As well, the Kale and Brussels Sprouts salad is excellent! Great food with fabulous craft cocktails and for dessert their delicious key lime pie … a perfect place to treat Dad!


Note
:
Anna Maria Island Condo Rentals
offers the above company names and affiliated links as suggestions only. We are not receiving commissions from any of the above and are listing them only to assist our guests. We recommend services that we or close friends and family have experienced.