Celebration of Thanksgiving with Anna Maria Island Condo Rentals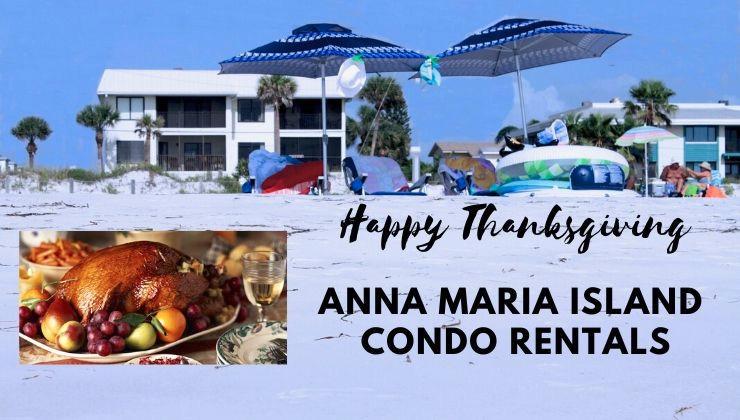 Thanksgiving is just a few weeks away. For millions of Americans it is a time to celebrate the fall harvest and give thanks for blessings of the past year.
When you think of Thanksgiving, what images come to mind? Roast turkey?
For some, it is roast turkey with the family gathering around the table for Dad's famous gravy, watching football, football and more football, or perhaps the Macy's Thanksgiving Day Parade.
For others, it means spending Thanksgiving on Anna Maria Island — in a warm climate, with tropical cocktails, soft, sugar white sand beaches and where every hour is "happy hour."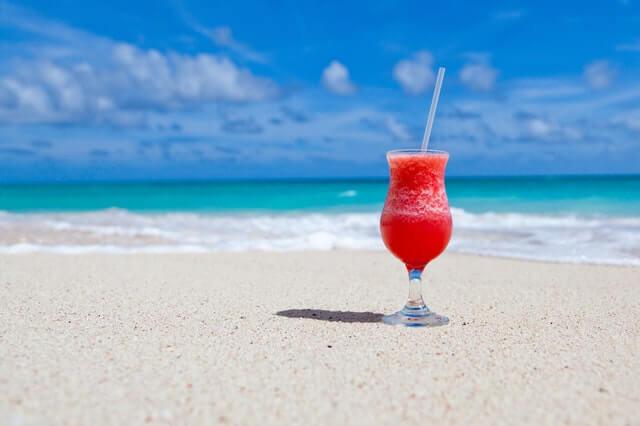 If you haven't booked your vacation yet, take a moment and click
here
or give us a call to book your vacation today.
For those of you that have already chosen one of our beautiful vacation homes, it's time to start planning your Thanksgiving dinner. You might choose to prepare your favorite recipes using the fully stocked kitchen in your vacation home. We have everything you need to prepare the ultimate Thanksgiving dinner.
Or, you may want to enjoy the comfort of your accommodations, but don't necessarily want to cook, here are some options available to you. You can order an entire Thanksgiving meal from Publix supermarket located in Holmes Beach or The Fresh Market just off Anna Maria Island on Manatee Avenue in Bradenton. Both offer a great variety for your Thanksgiving feast. And, for your convenience you can order on-line and choose to pick-up or have it delivered right to your door. Also, consider Boston Market or Cracker Barrel, I have more on these below.
Preparing a Thanksgiving meal can take hours, sometimes even days, depending on what dishes you're preparing and how many people you're serving. If you're like me and would rather leave the cooking to the professionals, consider making a reservation at one of these popular restaurants.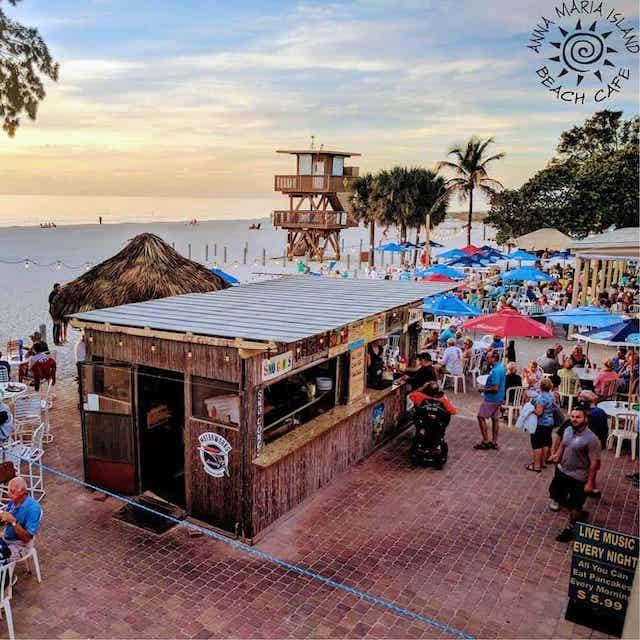 Anna Maria Island Beach Cafe (4000 Gulf Drive, Holmes Beach, 941-778-0784) For a unique beachside Thanksgiving dinner, head over to the Beach Cafe located on Manatee Public Beach. Their family friendly Thanksgiving Buffett with all the "fixings" is available between 12:00 and 5:00 pm for just $19.99. Menu items to order will be offered as well. Enjoy Thanksgiving blessings while basking in the warm Florida sunshine and listening to the relaxing sound of the Gulf of Mexico. Anna Maria Island Beach Cafe offers casual gulf front patio and indoor dining on beautiful Holmes Beach.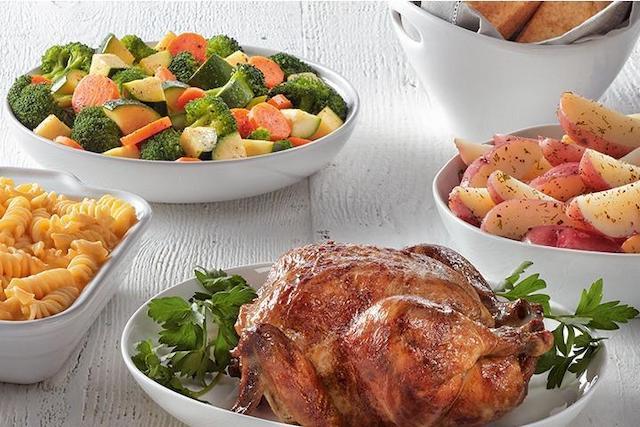 Boston Market (5002 Cortez Road West, Bradenton 941-792-8366)
Boston Market offers a full menu of Thanksgiving food order for carry-out, delivery or dine-in from 9:00 am to 6:00 pm. In addition to sliced turkey breast and rotisserie chicken, choose from holiday sides, appetizers and whole pies.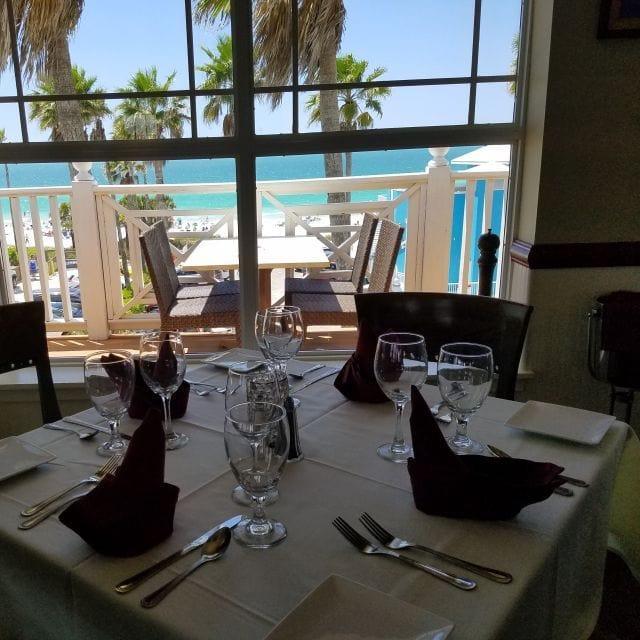 Bridge Street Bistro (111 Gulf Drive South, Bradenton Beach, 941-782-1122) makes it easy to enjoy Thanksgiving with a buffet dinner from 12:00 to 8:00 pm. Selections include salad, cheese display, turkey, prime rib, pan crusted salmon and your choice of 3 plated desserts. Adult $29.95 Child under 12 $14.95.
Reservations highly recommended.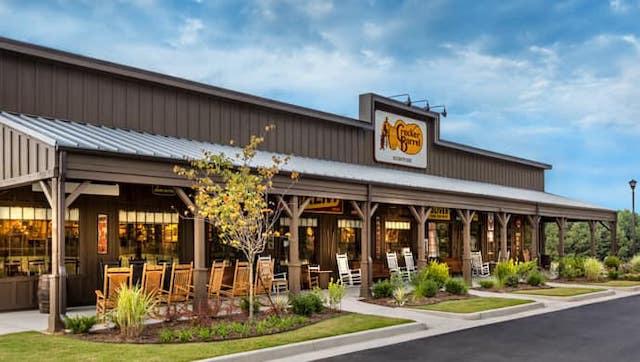 Cracker Barrel Old Country Store (2203 Cortez Road West, Bradenton 941-778-0000) The restaurant chain states "Thanksgiving is a specialty." Offering a special "Homestyle Turkey n' Dressin" Thanksgiving meal for dine in guests from 11:00 am -10:00 pm. Heat n' serve and to-go meals can be ordered as soon as 24 hours in advance.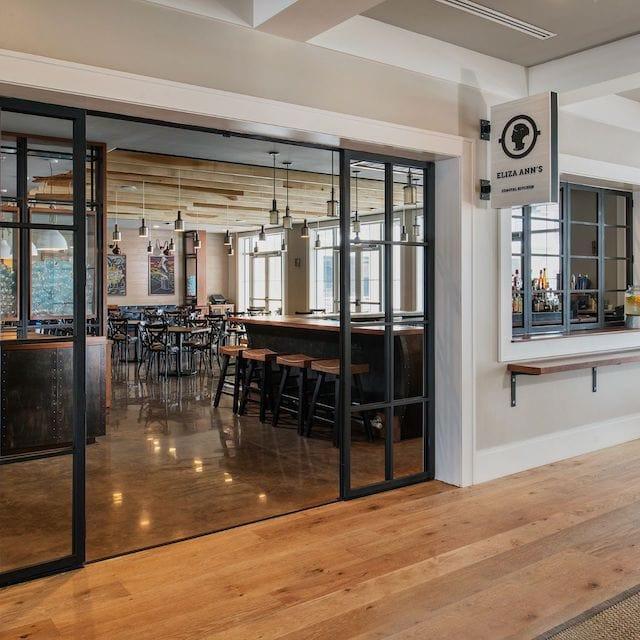 Eliza Ann's Coastal Kitchen (5325 Marina Drive, Holmes Beach, 941-238-6264) will feature a three-course menu from 11:00 am to 9:00 pm. Special chef's selection include, salad/soup/duck confit, turkey/grouper/sea scallop/braised rib/vegan shepherd's pie, lemon butter cake/bread pudding/pumpkin cheesecake bar/artisanal cheese plate. To reserve, call (941) 238-6262 or through OpenTable.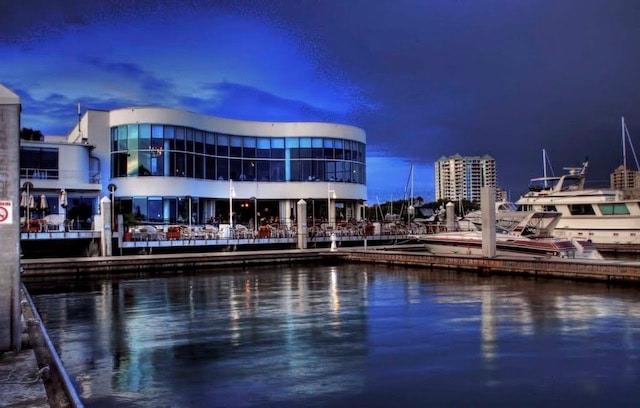 Marina Jacks (2 Marina Plaza, Sarasota 941-365-4232 ext 4) A short drive from Anna Maria Island you can dine and celebrate with sweeping views of Sarasota Bay. Starting at 11:00 am, the Main Dining Room will offer holiday specials throughout the day. Their dinner menu will also be featured. Specials will include a Traditional Roasted Turkey with Mashed Potatoes, Savory Herb Sausage Stuffing, Gravy, Green Bean Almondine and Cranberry Sauce for $27. Other Specials will include a Pepper Crusted Prime Rib served with Horseradish Sauce and Au Jus for $33. Rock Lee will be performing on the Piano Bar starting at 6:00 pm. Live music at 4:00 pm by the band Kettle of Fish will be featured on the Blue Sunshine Patio Bar. If you prefer to combine dinner with a boat cruise there will be two holiday cruises featured. Times are 1-3-5 and 7:00 pm featuring live music from Dan Crawford. The special buffet menu features Caesar Salad, Roasted Turkey with trimmings, Pan Seared Mahi with a Saffron Cream Sauce, Pumpkin Pie, Key Lime Pie, and Chocolate Fudge Cake. Both cruises are priced at 59.95 per adult, and 39.95 for children ages 3-9, plus tax and service charge.
Reservations are Required 941-365-4232 Ext 4.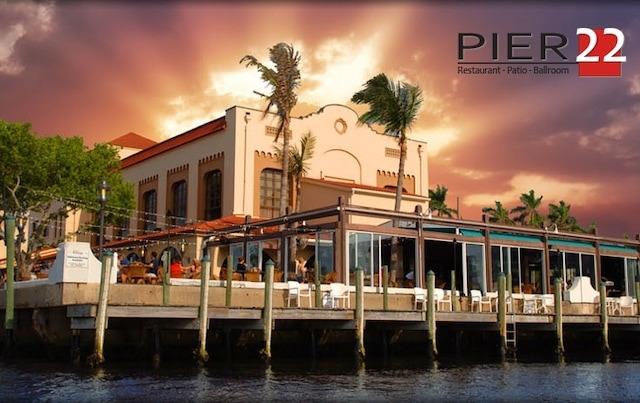 Pier 22 Restaurant (1200 First Avenue West, Bradenton 941-748-8087) casual fine dining in downtown Bradenton with a view of the riverfront. Thanksgiving menu includes a mix of everyone's traditional food favourites. The Thanksgiving meal is from 11:00 am to 9:00 pm. Call for reservations at 941-748-8087.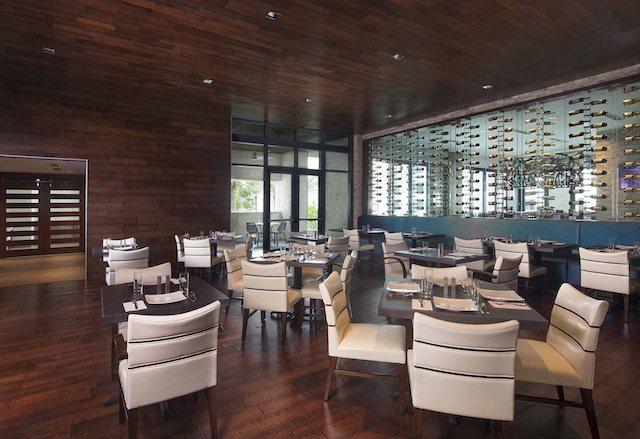 ZOTA Beach Resort (Gulf of Mexico Drive, Longboat Key, 941-248-1207) Thanksgiving day buffet brunch from 11:00 am to 4:00 pm $49.95 for adults, $24.95 for children 4-11) at the resort's Viento Kitchen + Bar. Featuring carved, roasted turkey breast, honey-baked ham, a smoked salmon display, grilled lemon pepper chicken, a chilled seafood bar and chef attended omelet station. A full bar will be offered; upgrade a meal with bottomless mimosas for an extra $10.
What do you do after a big meal on Thanksgiving?
Well, it's time to Black Friday shop! Black Friday is the unofficial beginning of the Christmas Holiday shopping season. What can be more fun than joining people as they run from store to store in search of the best deals, looking to snag deep discounts. With the area malls and individual stores offering extended hours you can head to the outlet mall in Ellenton or University Parkway in Sarasota for some sure to be great deals.
But, what about those of us who don't like crowds, and would rather just enjoy the beach? The Monday following Thanksgiving is Cyber Monday so if you choose to avoid the crazy crowds you can do all your shopping online. Thank goodness for the internet!
While there is a lot to do, eat, and buy during what might be your first Thanksgiving with
Anna Maria Island Condo Rentals
, it is important for us to remember what the original intent of the holiday was — to give thanks and to count our blessings.
Note
:
Anna Maria Island Condo Rentals
offers the above company names and affiliated links as suggestions only. We are not receiving commissions from any of the above and are listing them only to assist our guests. We recommend services that we or close friends and family have experienced.