Fourth of July Events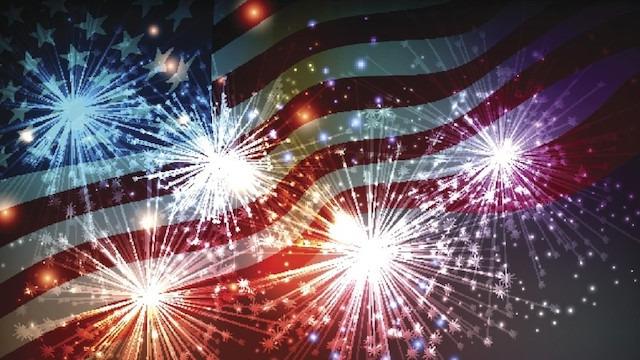 Fourth of July Events — Anna Maria Island
How are you planning to celebrate Independence Day?
Anna Maria Island is the perfect place to celebrate the Fourth of July and experience the delights as you observe the uniqueness and freedoms of this country.
This year, Anna Maria Island has four planned events — a parade, a picnic, parties and fireworks display.
Privateers' parade
The annual Anna Maria Island Privateers July 4 parade will begin at about 10 am.
Beginning at Coquina Beach in Bradenton Beach and travelling north on Gulf Drive through Bradenton Beach, Holmes Beach and Anna Maria. The parade ends at the City Pier Park at Pine Avenue and North Bay Boulevard in Anna Maria. Be prepared to catch some beads as the participants throw them to the onlookers. Lots of fun for all! Don't forget your sunscreen!
JULY 4THAnna Maria City Picnic Celebration
Immediately following the AMI Privateers parade the City of Anna Maria will hold a picnic party in the City Pier Park.
Enjoy lunch — Hot Dogs, Beverages and Entertainment.
12:00 pm until 1:30 pm
For more information, call city hall at 941-708-6130.
Privateers party
After the parade, at about noon, the Privateers will hold a party and reception at the Manatee Public Beach (Anna Maria Island Beach Cafe) 4000 Gulf Drive, Holmes Beach. Celebrate Independence Day and the winners of Privateers college scholarships. The Privateers will present $19,850 in scholarships to 14 students for their college education. Bring your cooler and spend a little time at Manatee Public Beach, one of Anna Maria Island's famous beaches and enjoy the sunshine.
Celebrate July 4th at The Sandbar!
Of course the day wouldn't be complete without some fun and noisy celebrations topped off with fireworks and the Sandbar Restaurant has just the ticket for you.
One of Anna Maria Island's favourite restaurants is once again hosting their annual dinner party and fireworks display.
Tickets for the dinner party include special seating for the fireworks.
Starting at 6:00 pm 100 Spring Avenue, Anna Maria, FL
For reservations call 941-757-3737
Adults: $155 Kids 12 and under: $50 — Tax and gratuity is included.
Here is a sample of their July 4th Dinner menu:
Starting at 6:00 pm — Champagne Toast
6:30 pm — PASSED APPETIZERS — Shrimp Ceviche | Tomato & Mozzarella Bruschetta | Cheesy Tator Tots Pickled Papaya Spring Rolls | Shogun Farms Sausage and Pimento Cheese
7:00 pm — RAW BAR — Gulf Oysters on the Half Shell | Pine Island Clams on the Half Shell Snow Crab Legs | Peel & Eat Gulf Shrimp | Smoked Fish Dip & Hemp Crackers
7:30 pm — DINNER — Shogun Farms Roasted Wild Boar | Smoked BBQ Chicken | Shrimp & Grits Smoked CAB Brisket Cornbread & Rolls | Macaroni & Cheese | Collard Greens Sandbar Rice | Grilled Vegetables | Farm Fresh Salad
DESSERT — Key Lime Pie | American Flag Cake | Blueberry Cheesecake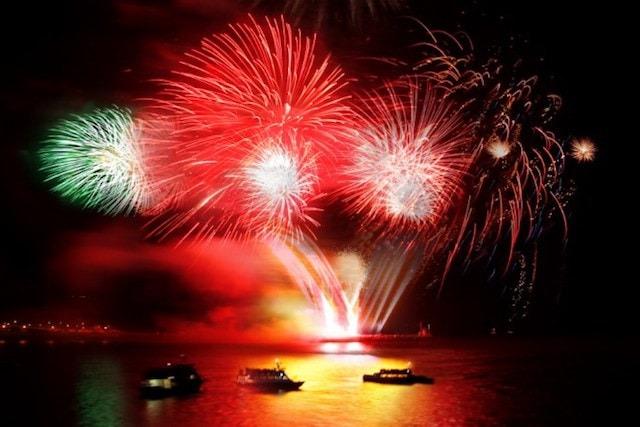 The firework display is a public event which will start around 9:00 pm. For those of you that want to see only the Fireworks show you can make your way to the beach north or south of the Sandbar Restaurant. Parking at or near the Sandbar will be limited, therefore we strongly suggest leaving your car at the condo and taking the Free Island Trolley or Monkey Bus.
For more information about the fireworks, call the Sandbar at 941-778-0444.
Off-island activities —
July 4th celebrations off the island include a parade, a picnic, a hot dog-eating contest, Minor League Baseball play and of course, Fireworks!
On Longboat Key July 4, the Chamber of Commerce will present its Freedom Fest beginning with a parade starting at 10:00 am.
In Cortez, the Swordfish Grill and Tiki Bar, 4628 119th St. W., will host its sixth annual Fourth of July Hot Dog Eating Contest at 1 pm.
In Bradenton, the Bradenton Marauders will celebrate the holiday Wednesday, July 3, with fireworks after the baseball game against the Jupiter Hammerheads.
The ballgame will begin at 6:30 pm at LECOM Park, at the corner of Ninth Street West and 17th Avenue West, with the Marauders giving the first 1,500 fans a shirt.
For more information, call the box office at 941-747-3031.
Bradenton and Sarasota will present fireworks displays.
If you would like more information regarding any July 4th events please reach out and ask us.
Note: Anna Maria Island Condo Rentals offers the above company names and affiliated links as suggestions only. We are not receiving commissions from any of the above and are listing them only to assist our guests. We recommend services that we or close friends and family have experienced.
The content of this blog is not to be copied, adapted or shared without the written consent of Anna Maria Island Condo Rentals.
For the latest up to date news, things to do, special offers, travel tips and more continue to follow our blog @