PLAYING PICKLEBALL ON ANNA MARIA ISLAND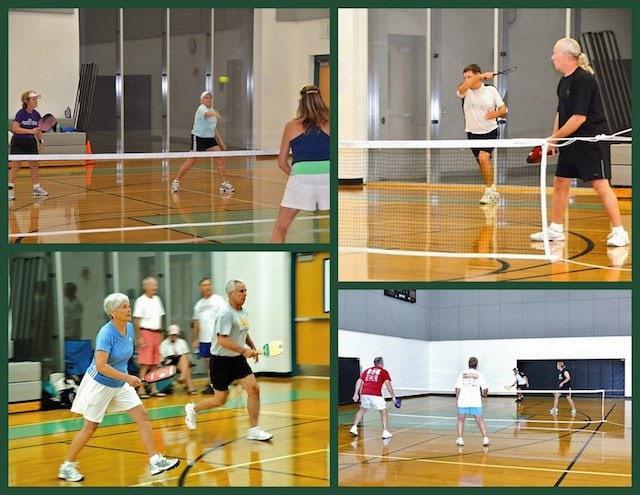 Thinking of playing pickleball while vacationing with
Anna Maria Island Condo Rentals
? Excellent! No reason you can't enjoy your game at home and on vacation too. With the increasing popularity of pickleball the number of places to play is increasing, but we have found on our travels that many destinations do not offer facilities to play.However, when you are vacationing with Anna Maria Island Condo Rentals, no worries, we have you covered. But, before we get to the where, let's talk a little bit about the game itself.
At any sports complex you will find people playing all kinds of paddle or racket sports. Tennis and racquetball are two of the most popular of this variety of sport, but there are other creative options available. For those of you that have never played or are new to the sport of Pickleball you might be curious to know more about the game.
You may have just learned of Pickleball, but it isn't new, it was actually invented in 1965 by three Washington dads to provide a game that the whole family could play together. In 1975 it was recognized as "America's newest racquet sport", and by 1990, pickleball was being played in all 50 United States.
So, what is pickleball? It is a combination of tennis, badminton and ping pong. It can be played with 2–4 people on a court similar to the size of a badminton court. The net in Badminton is elevated, a Pickleball net is low to the ground like on a tennis court. Instead of using a racquet and tennis ball, players use paddles made from solid wood or composite materials and a perforated plastic ball, a "Wiffle ball." Pickleball is a sport that can be enjoyed both indoors and outdoors and has it own unique set of rules. It can be played as singles or doubles. When you serve you do it underhand. Only the serving team is able to score a point and after every point teammates switch spots.
A game is played to 11 and the victor must win by at least two points. Pickleball is a sport for all ages. Being played on a smaller court makes it popular for retired aged folks as they can get their exercise without having to play on a larger sized tennis court and you can actually carry on a casual conversation while playing.
Younger adults also like playing on the smaller court and enjoy an intense game testing their hand eye coordination much like ping pong. When I compare Pickleball to other sports, I find Pickleball is easier to get the swing and serving down because of the paddles and smaller court. When I first started to play tennis it took me months to get good enough to play a game, but when I started playing Pickleball it only took me a few hours to get the rules and techniques down.
The game of Pickleball can be a fun, competitive or a social game that almost anyone can play. For some players it is an adrenaline rush of playing great and winning. For me, it's about the social interaction and experiencing the physical, mental, and social benefits of feeling great!
Okay, now where can you can play Pickleball in Anna Maria Island?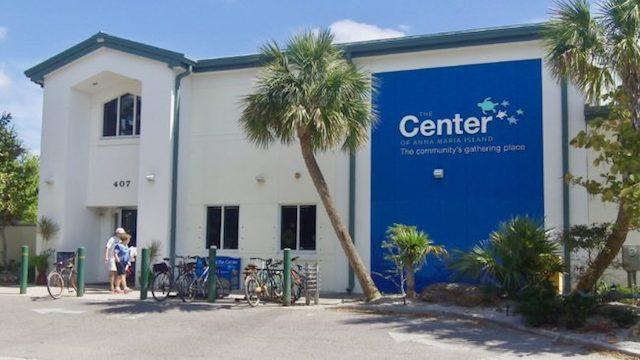 The Center of Anna Maria Island, 407 Magnolia Avenue, Anna Maria, FL
Phone: 941-778-1908
Pickleball — February 2019 Monday and Wednesday 12:30 – 3:00
Tuesday Thurs Friday Sat 10:30 – 1:30
Note: The last hour of Pickleball is for lessons & less competitive play
Drop In Fee $15
Tennis or pickleball pass for $45 a month
Weekly and Monthly rates are available
Center hours — Monday – Thursday 7am-9pm
Friday – 7am-8pm
Saturday 8am-3pm
Sunday Closed
The Center offers Individual and Family – Day, Weekly, Monthly Passes

Included in Pass
• Fitness Center – Fitness and wellness classes
Tennis Courts
Pickleball
Open Gym and field time
Playground
While you're enjoying the glorious beauty of Anna Maria Island, come on out and get your game on. Click on the link below and you will see, The Center isn't limited to only Pickleball.
For the latest up to date news, things to do, special offers, travel tips and more continue to follow our blog @ Anna Maria Island Condo Rentals/
Blog
Note
:
Anna Maria Island Condo Rentals
offers the above company names and affiliated links as suggestions only. We are not receiving commissions from any of the above and are listing them only to assist our guests. We recommend services that we or close friends and family have experienced.