Super Bowl — Tampa, Florida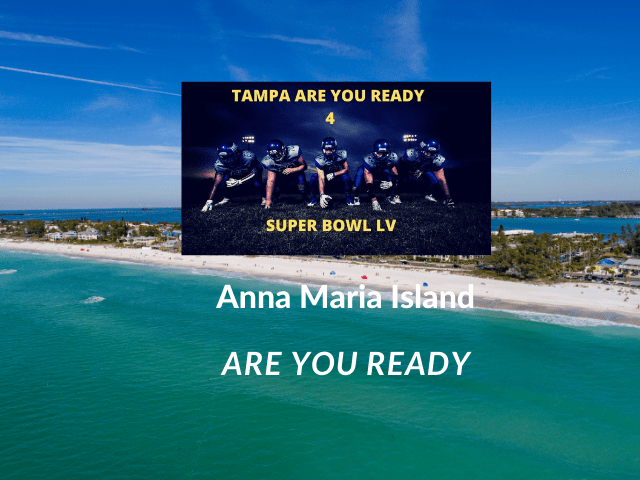 One of the most watched annual sporting events in the world. It all comes down to Super Bowl LV, the 55th annual showdown between the best of the best in the NFL. Despite how strange the last year was, some things never change—and the Super Bowl is one constant. The Super Bowl is an event football fans as well non-football fans look forward to all year long. This year it is in our neighborhood. After nearly two decades, the Tampa Bay Buccaneers have made it back to the Super Bowl.
Oh how I would love to get my hands on some reasonably priced tickets and gift them to some fans I know would love to be among those attending the Super Bowl in person. To clarify, the tickets would be for my husband and our son. They would be over the moon to make the easy drive from Anna Maria Island to Tampa and take their seats at the Raymond James Stadium. I am happy to stay home, rooting for the Bucs from the comfort of the couch. I will watch a little of the game and anxiously wait for the start of the half time show. How lucky or wealthy are those Super Bowl ticket holders? I ask this because I know that it's not easy to get a ticket and the tickets are remarkably expensive, reaching into the thousands of dollars. When I checked NFL On Location earlier today there are tickets available prices ranging from $5312.50 to $15300.00 per ticket. A little above my budget so no, I didn't buy any. The value of the ticket price to attend Super Bowl 55 is certainly subjective. If you don't get tickets to attend and your team wins you are still happy but, paying that large sum and your team loses? Not just the loss, but with that money you could have easily purchased a beautiful new 75" flat screen television instead…ouch that hurts!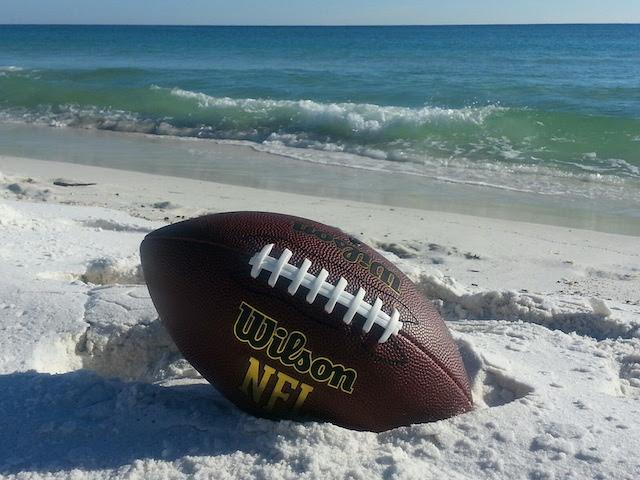 While you pick your seat for the big game, enjoy these interesting Super Bowl LV facts…
— The Tampa Bay Buccaneers will face off against the 2020 Super Bowl Champions Kansas City Chiefs. This is the first time these two teams have squared off in the Super Bowl.
— The game will be played Sunday, February 7 with kick-off at 3:30 pm PT 6:30 pm ET

— Super Bowl 55 will be played at Raymond James Stadium in Tampa, Florida.
— This will be the fifth time Tampa has hosted the Super Bowl and the third at Raymond James Stadium.
— The Tampa Bay Buccaneers will be the first team in NFL history to play a Super Bowl at their own stadium.
— There is always a first, but so far, no team has ever won the Super Bowl in their home stadium.
— Buccaneers quarterback 43 year old Tom Brady will make his 10th Super Bowl appearance, which is an NFL record. This will be his first outside of New England, where he spent the first 20 seasons of his career with the Patriots.
— Kansas City quarterback Patrick Mahomes, who won Super Bowl MVP in the Chiefs' last title, is looking to become the youngest QB in NFL history to win multiple Super Bowls. He won in 2019 at age 24 and is looking to do it again at 25.
— Inaugural poet Amanda Gorman will recite her latest work ahead of the coin toss.
— Marine veteran James Martin will kick off the game with a coin toss.
— Carl Cheffers will referee the game as part of a crew featuring Sarah Thomas, who will become the first woman to officiate a Super Bowl.
— Three-time Grammy Award-winning artist The Weeknd will perform at the halftime show. You can expect his halftime show to start around 8 pm ET.
— Super Bowl LV will be televised on CBS. NBC was originally scheduled to broadcast the 2021 game and CBS had the 2022 Super Bowl, the networks swapped years so the NBC would have both the Super Bowl and Winter Olympics in 2022.
— Due to the COVID-19 pandemic, Super Bowl LV will be the lowest-attended Super Bowl ever. Attendance has been capped at about 22,000. That number includes 7,500 vaccinated health care workers that will attend the game on an all-expense paid trip. The stadium will be about a third full.
So where will you be sitting to watch the Super Bowl? We will be staying home and are looking forward to a great take-out feast from one of our favourite local restaurants. We have already pre-ordered so when game day arrives we aren't scrambling to get our order together, we just have to pick-up.
Celebrations will look a lot different this year because of COVID-19, but there are safe ways to cheer on your team while you enjoy your favourite foods. For those watching the game in our Anna Maria Island area, there are many restaurant dining options with outdoor space.
Takeout is also a great option to consider and it is always nice to support the local restaurants.
Here are a few we recommend for dine-in or take-out…
Beach House — 200 Gulf Drive North, Bradenton Beach 941-779-2222
Bridge Tender Inn — 135 Bridge Street, Bradenton Beach 941-778-4849
Island Time Bar & Grill — 111 Gulf Drive South, Bradenton Beach 941-782-1122
Kokunut Hut — 900 Gulf Drive North, Bradenton Beach 941- 778-1919
Old Hamburg Schnitzelhaus — 3246 East Bay Drive, Holmes Beach 941-778-1320
Slim's Place — 9701 Gulf Drive, Anna Maria 941-567-4056
Solo Pizza — 3246 East Bay Drive, Holmes Beach 941-778-8118
Wicked Cantina — 101-7th Street North, Bradenton Beach +1 941-281-2990
Note: Anna Maria Island Condo Rentals offers company names and affiliated links as suggestions only. We are not receiving commissions and are listing them only to assist our guests. We only recommend services that we or close friends and family have experienced.
The content of this blog is not to be copied or adapted without the written consent of Anna Maria Island Condo Rentals.